Terri Cappucci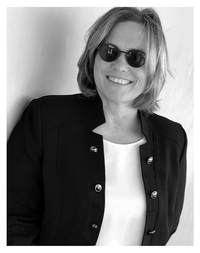 Terri Cappucci
is a photographic artist who grew up in Bernardston, Massachusetts, a small farming community on the Vermont border. She began her career as staff photojournalist for a large daily newspaper and moved on to full time freelance work with the Boston Globe and the New York Times. Terri is best known for her twenty-year documentary in
South Africa
, a film-based project photographed from 1994-2014 which was on display in Doric Hall at the Massachusetts State House, in Boston. She received her MFA in Photography from the University of Massachusetts in Amherst and is a working artist and educator in western Massachusetts.
Her current project
"Rescued Existence"
is a documentary depicting places that no longer inhabit life and have been left untouched as they were before the space was no longer occupied. The project also includes audio sound effects along with a narrated story. A sample of her works can be seen under the
portfolio
tab.
In recent years, Terri has taken her photographic experience and merged her expressive and intentional compositions, to create prints using historical photographic processes. For more than twenty-years, she has worked out of her home studio where she is committed to utilizing one of the many printing techniques, to match what she feels the image is commanding. She spends much of her time exploring the depth of the Gumoil Process; an uncommon practice that combines historical and contemporary handmade printing methods. Some of Cappucci's other processes include Bromoil, Polaroid emulsion lifts, wet plate photography and giclee film transfer.
"
While digital photography is an active part of my portfolio, my preference has always been working with film and with antiquarian processes. There is something beautiful that happens in a darkroom when I watch the image come to life in front of me. In a world where people don't print photographs as often, I need that tactile experience to stay in touch with my own artistic process. When I work in wet plate, bromoil, or gumoil, I catch myself in a delicate, yet graceful dance, between the camera and the positive image that is emerging in my hand. These are the experiences that inspire and grow my vision."
Terri